Adenle Adetunwase: 4 Guinness World Records Holder (Photos)
While many all over the world choose to focus on negative stories coming out from this part of the world, somebody somewhere in Nigeria is breaking positive records and making the country proud.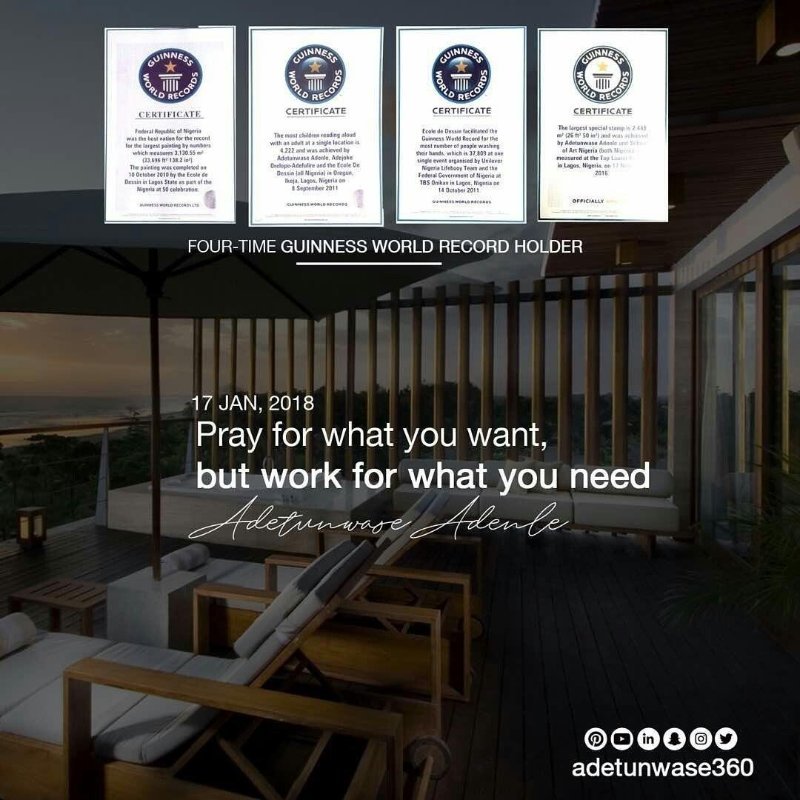 Meet
Adetunwase Adenle
, The only Nigerian citizen who has achieved the Unique feat of breaking four Guinness world records. The class room teacher and artist holds these Records in different categories.
BBC Pidgin
did a news story on him, and here is what they had to say:
Watch video on BBC:
https://www.bbc.com/pidgin/media-43124301
https://www.instagram.com/p/Bfit1DKDFrh/?taken-by=bbcnewspidgin
His
first record
is:
The World's Largest Painting by Numbers
This painting is as big as a football field. It measures about 63.5m x 49.3m and was painted by 350 volunteers. This painting represents the map of Nigeria.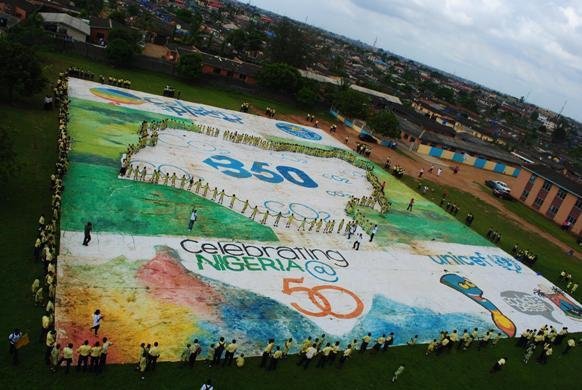 His
second record
was
Most Children Reading aloud with an Adult
. It was done in commemoration of 2011 World Literacy Day. This second Guinness World Record was achieved with the support and cooperation of the then Deputy Governor of Lagos state, Mrs. Adejoke Adefulire Orelope.
The highest number of children washing their hands at the same time
was his
Third Guinness Record
. This was done to educate children on how to be clean at all times so as not to contact diseases. This third record was done in partnership with Unilever's Lifebuoy soap.
His
fourth record
is for the world's biggest post office stamp painting which was used to celebrate Lagos at 50. Adetunwase Adenle worked with Lagos state government, some organizations and NGOs to make his records happen and also to make sure that the children that worked with him to make his paintings a success will benefit from his projects.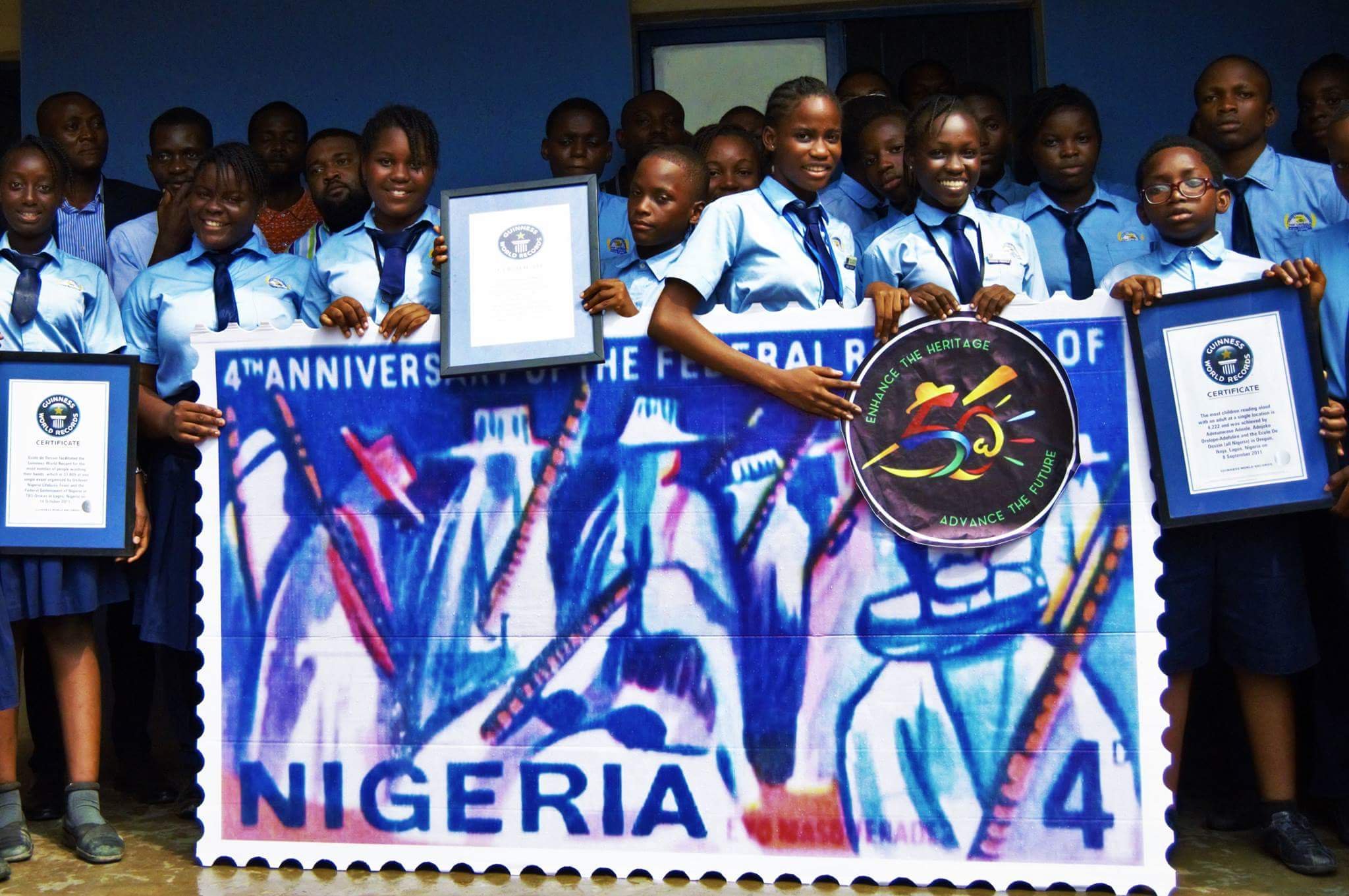 Currently, this 4-time Guinness World recorder holders live in Lagos. He said he will strive to break more records so as to touch the lives of people and also make his country Nigeria proud. He equally said he will continue to use his paintings to educate kids. According to him, he is delighted to be part of history.